Since as far back as 1999, I have been a familiar sight busking on the streets of York with a genuine upright piano, which I share with my partner-in-crime Mr Ali Lawrence. In that time we've managed to play four pianos in all weathers literally to destruction! We're on our fifth one now, the famous

Red Busking Piano!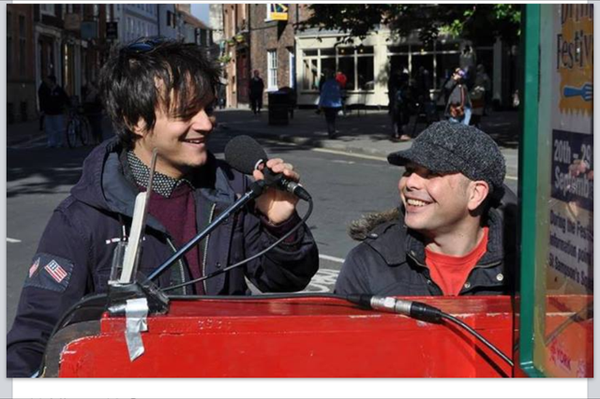 We're both often to be seen and heard playing by the Minster and around the city centre streets, and you can catch Ali every Friday night at the

Three-Legged-Mare

, a unique York Brewery pub and home of the Red Piano!  
Busking is something I really love, and I hope to carry on entertaining tourists and residents in York for years and years to come, although I must admit that these days I'm not often to be seen out there in the cold weather!

Playing in the streets is not only a great way to bump into people who are looking for live music for their parties and weddings, but has given me countless experiences and stories to tell, and has been an amazing way to meet people, including many musicians, from literally all around the world, many of whom have become great friends!

I've also had the odd "celeb" experience, including filming with the BBC during the UK Snooker tournament, playing a bit-part in a TV drama filmed in the city, and jamming with and being interviewed by Jamie Cullum for his BBC radio documentary!